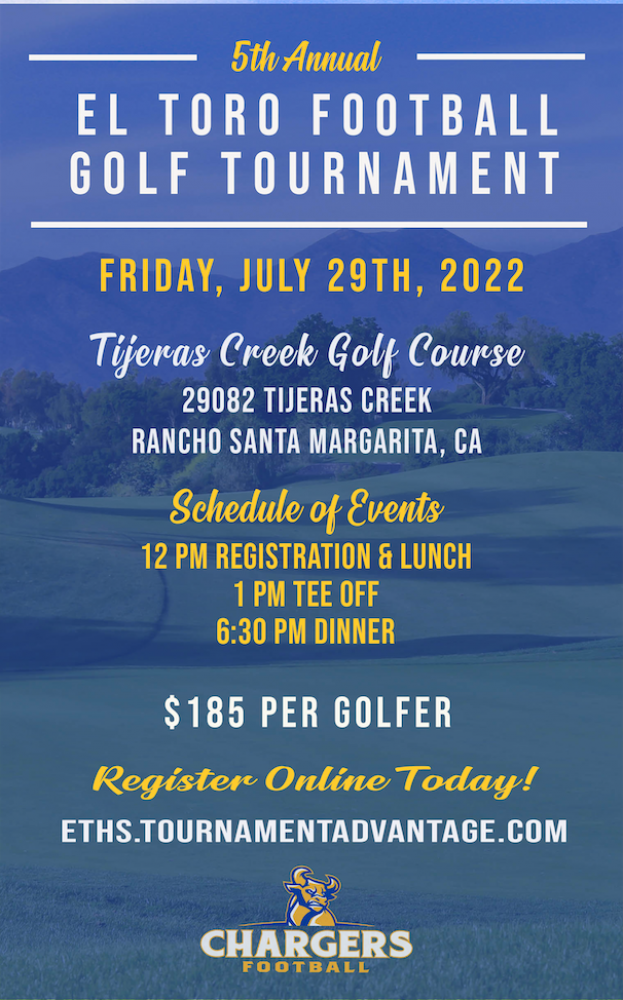 El Toro Family, Friends and Fans,
Welcome to the 5th Annual ET Football Golf Classic & Ball Drop!
Our coaches, players, and parent boosters are dedicated to making our program one that not only competes at a championship level, but more importantly, represents our local community in a positive way, while providing these young adults with tools necessary for future success on and off the playing field. Your generosity will make the most of their hard work by helping us upgrade new equipment, help cover assistant coaches stipends and participate in essential travel games. 
Donations are vital to the success of the program, therefore we rely heavily on the generosity of our local community and its members. Each sponsorship or donation is tax-deductible as our booster program is an established 501(c)(3). 
Please help support ET Football by considering becoming a sponsor, giving a donation or playing in this year's golf tournament.
Thank you for your kind support.
Auction items to be posted soon
GOAL:$50,000.00
ACHIEVED:$100.00